If you are losing muscle mass instead of fat mass is because you are doing something wrong. If you do not know what it is, you may be compromising on the weight loss.
Do not always opt for the best methods to weight loss and we ended up even losing muscle mass instead of fat mass.
Although the routine will be already known, losing weight involves burning more calories than you drink. But we don't always get that this loss is from fat mass, well-wishers that the plans and diets.
Fortunately there are measures that can be taken to minimize the loss of muscle. Therefore, we will clarify in this article what are the habits that you can avoid to have a loss of fat mass instead of lean mass.
MAIN HABITS THAT MAKE YOU LOSE MUSCLE MASS INSTEAD OF FAT MASS
1. YOU ARE CUTTING TOO MANY CALORIES
Eat less calories than those that are required to maintain the basal metabolism stops the body in the mode of hunger, and what will happen is that your body will search for energy reserves of glycogen, stored fat and muscle protein.
It is not possible to set a minimum level of calories, because it all depends on the weight and metabolism of each person, however, in any situation if you should ingest less than 1000 calories.
One way to maximize fat loss and decrease the loss of muscle mass is decreasing every day, about 500 to 1000 calories. This range of energy can be achieved by reducing food intake and also by increasing physical activity.
2. YOU ARE NOT EATING ENOUGH PROTEIN
Has already been discussed in other articles and here we return to talk in the protein, one important nutrient for the maintenance of muscle mass.
A diet whose goal is loss of fat mass, it is essential there is protein in every meal, about 25 to 30g. Several studies have demonstrated that the ingestion of this nutrient in every meal and in appropriate doses, promotes the loss of fat mass and helps increase lean muscle mass.
It is important to highlight here that the protein most important in this process is of high biological value, which is typically found in foods such as eggs, white meat, dairy products. The essential amino acids are present will promote efficient construction of muscle mass.
3. IS NOT DO STRENGTH TRAINING/BODYBUILDING
Do not do weight training is one of the reasons why you are losing muscle mass instead of fat mass.
There is a lot of the idea that only cardio training is the most important to lose the excess fat and so the weight is often from the side, but that thinking is wrong.
To keep muscle, your body needs a boost, which means that if you are not doing the stimulus to the maintenance of muscle, the same will disappear.
Make an exercise session of weight training interspersed with cardio workout can be a good solution, and so can you-if you combine the two workouts.
4. IS TOO DO CARDIO WORKOUT
This point goes against the previous. In the same way that devalue the weight training is harmful to the loss of body fat, to overdo it on cardio training can also be unfavorable.
There is the idea that if you perspire a lot it is good to lose weight and help lose the extra kilos. But such thinking is wrong, because the exercise cardio does not help build muscles, and can even destroy it and consequently occurs loss of lean body mass instead of fat mass.
As we said earlier, to avoid the loss of muscle, it is best to schedule cardio of low intensity, such as for example hiking. Merge with strength training helps maintain muscle mass and thus avoids your loss.
5. IS NOT THE FOOD BEFORE AND AFTER WORKOUT
Probably also is not new to you that is of the utmost importance to feed intake before and after a workout, be it strength or not.
Before training it is necessary to ensure that if you have the nutrients to be able to do an effective workout with no problems. After training it is necessary to reset everything that has been spent and this is why it is so important to train how to eat the following.
Not to food intake may mean not recover from the stress caused. Giving a practical example, it means that if you have been exercising your muscles, they need food to recover properly in the end.
The ideal is that there may be food intake, especially of foods rich in proteins of high biological value, in the range of 15 to 30 minutes after exercise.
6. IS NOT ENOUGH REST
It may seem strange, but the truth is that rest and sleeping well are key to weight loss.
Who does not give due attention to the hours of sleep, you may not have the hormones to work properly, in particular cortisol, a hormone that increases the likelihood of storing carbohydrates, and fats.
In addition, the lack of rest may make the person feel more difficulty to practice physical exercise.
Gallery
4 Habits That Are Making You Lose Muscle, Not Fat
Source: www.drinkprotein2o.com
Bodybuilding Tipspacking On The Muscle Bodybu by …
Source: issuu.com
MuscleNOW
Source: musclenow.com
Kids Lose Weight
Source: fardox1.wordpress.com
Height to Weight chart
Source: www.pinterest.com
21 best Health & Weight Loss Infographics images on …
Source: www.pinterest.com
Burn Muscles Or Fat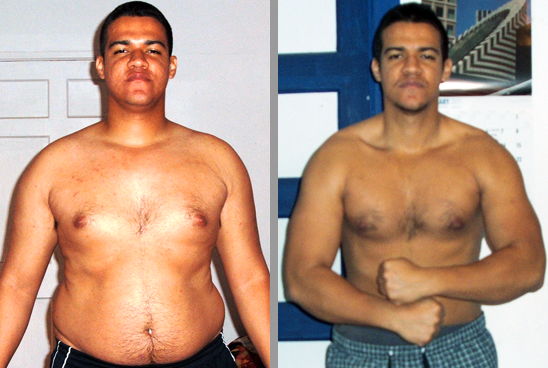 Source: dutchinter.weebly.com
25+ best ideas about Back Workout For Mass on Pinterest …
Source: www.pinterest.com
Best 25+ Muscle ideas on Pinterest
Source: www.pinterest.com
Revolutionize Your My Blog With These Easy-peasy Tips
Source: liveinmagic.com
Best 25+ Calorie deficit ideas on Pinterest
Source: www.pinterest.com
6 Exercises For a Killer Six-Pack Abs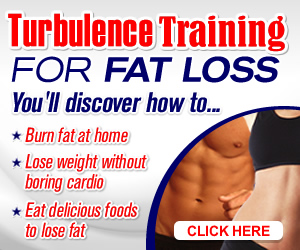 Source: manubeautyandhealthtips.com
157788 best style and the city images on Pinterest …
Source: www.pinterest.com
Body Mass Index Study: Fat People Smell Better
Source: www.cbsnews.com
1000+ ideas about Quick Weight Loss Tips on Pinterest …
Source: www.pinterest.com
distoday
Source: distoday.weebly.com
Every Fitness Hack Perfect for a Better New Year's …
Source: www.muscleandfitness.com
12 Reasons you're not losing fat
Source: innovative-results.com
25+ best ideas about Weight gain meals on Pinterest
Source: www.pinterest.com
82 best images about Slim Thick on Pinterest
Source: www.pinterest.com